Gulf Winds opens in the Chassahowitzka National Wildlife Refuge. The down-river view, below, is typical of the many slowly meandering spring-fed rivers flowing out to the Gulf.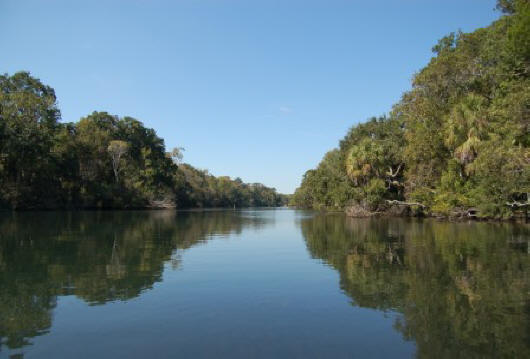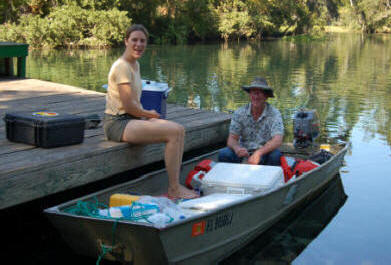 Mike and Nita Nash, Environmental Specialists with the Florida Geological Survey, were kind enough to share their extensive knowledge of Florida's ecology. Despite Mike's last name and being a talented musician and a 101st Airborne Division veteran, he isn't related to Nash Devon, the fallen hero in Behind the Green Water.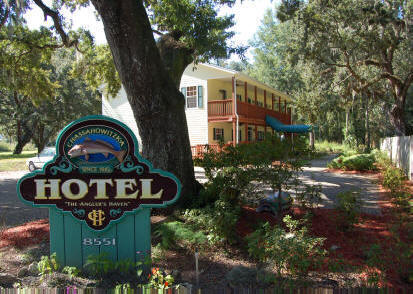 Mike and Nita had just completed their sampling of the Chassahowitzka springs for their periodic water testing. Mike indicated the water gushing forth now had been underground for about forty years, so we are now seeing (tasting/smelling) the negative results of our industrial and agricultural advances from years past.
The Chassahowitzka Hotel is just outside the grounds of the boat ramp and campground.
The boat ramp below is at the spring head of the Chassahowitzka River.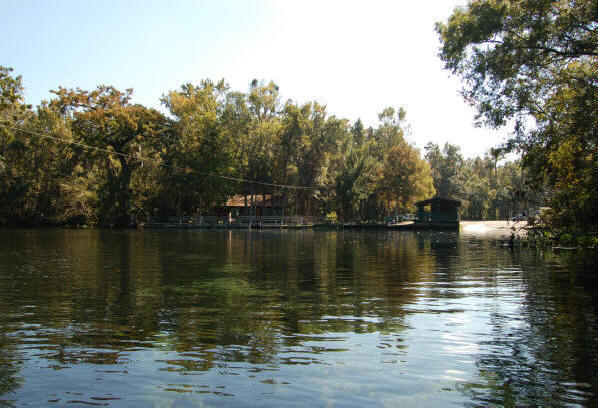 This region includes Weeki Wachee Springs - the home of the Mermaids, the Chassahowitzka Wildlife Management Area, the town of Crystal River - famous for its springs and manatees, and of course, the Crystal River Nuclear Facility. The following photos show locations in the area which have inspired or are representative of fictitious locales in the draft manuscript.
Click on the thumbnails below for additional pictures taken in the Chassahowitzka Wildlife Management area along the Chassahowitzka River and on up to Ozella.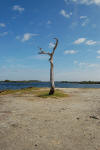 Each of these photos is representative of the settings in Gulf Winds.