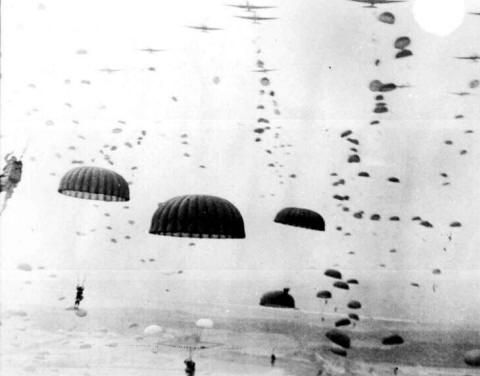 The Market Garden Mission:

(Extracted from "AN AIRBORNE CARPET IN THE NORTH, part of The Sigfried Line Campaign, by Charles B. MacDonald)

"A maxim of war is that you reinforce success. In early September of 1944, the problem was not to find a success but to choose among many. The very nature of General Eisenhower's strategic reserve narrowed the choice. His reserve was not conventional but airborne.

The plan was labeled Operation MARKET. Three and a half airborne divisions were to drop in the vicinity of Grave, Nijmegen, and Arnhem to seize bridges over several canals and the Maas, Waal (Rhine), and Neder Rijn Rivers. They were to open a corridor more than fifty miles long leading from Eindhoven northward. As soon as an adequate landing field could be secured, an air portable division was to be flown in as reinforcement.

In a companion piece named Operation GARDEN, ground troops of the Second British Army were to push from the Dutch-Belgian border to the Zuider Zee, a total distance of ninety-nine miles. The main effort of the ground attack was to be made by the 30 Corps from a bridgehead across the Meuse-Escaut Canal a few miles south of Eindhoven on the Dutch-Belgian frontier. On either flank the 8 and 12 Corps were to launch supporting attacks.

Operation MARKET-GARDEN had two major objectives: to get Allied troops across the Rhine and to capture the Ruhr. Three major advantages were expected to accrue: (1) cutting the land exit of those Germans remaining in western Holland; (2) outflanking the West Wall, and (3) positioning British ground forces for a subsequent drive into Germany along the North German Plain."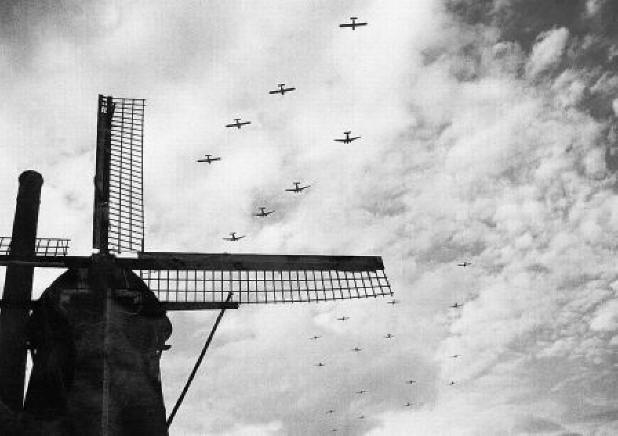 The above extract is from one of many reports and analyses of the Operation. Most conclude the operation was a failure. The critics are correct in that the operation failed to meet the first two objectives, but it did thrust Allied forces deep into Nazi occupied Netherlands, attriting retreating German units before they could rest and refit for the upcoming Battle of the Bulge.

This novel is not intended to further analyze or criticize Operation Market Garden, only to provide a fictional account set against a factual situation.

An overall disclaimer: The two coastal provinces of the Netherlands are North and South Holland. The country is The Netherlands. Despite these facts, the entire country is called "Holland" by most of the rest of the world, to include most of the historical and official Allied documents relating to Operation Market Garden.