Follow Nash Devon's Fictional Escape Across Iraq and Syria
Devon's progress in indicated with the yellow lines. Major incidents are indicated with captions linked to the FICTIONAL locations on the map. Please do not miss the point that Desert Winds is entirely fiction. Each map location is only a product of the author's imagination, although the settings and locales are as authentic as possible in a fictional book. It will be interesting to see how accurate some may turn out to be as we move through Operation Iraqi Freedom to the endgame.

Map of the northern three-quarters of Iraq. This is a VERY large map where you can see the relationships of each of the smaller inserts below.
Click on the map for a full-size view.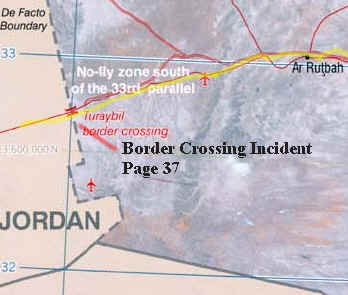 MAP 1: Jordanian/Iraqi border - Bus route into Iraq in highlighted in yellow. The opening scene during the Gulf War also takes place along this highway from Amman, Jordan to Baghdad.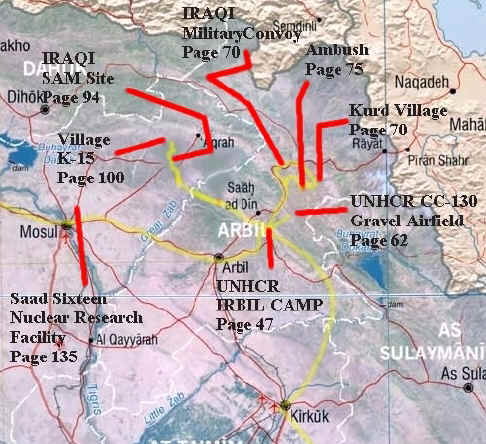 MAP 2: IRBIL area (ARBIL) - Devon flew by CC-130 from Baghdad to an airfield vicinity Kirkuk, then The yellow line from Kirkuk north is the UNHCR Dauphine helicopter routeto the UNHCR camp overlooking the town of Irbil. The yellow lines radiating out from Irbil approximate the side trips Devon made from the camp to the CC-130 resupply strip (suspected to be same location occupied by the 173d Airborne March 27, 2003 - in real life) and with Rene Granwin to Kurdish camps and villages.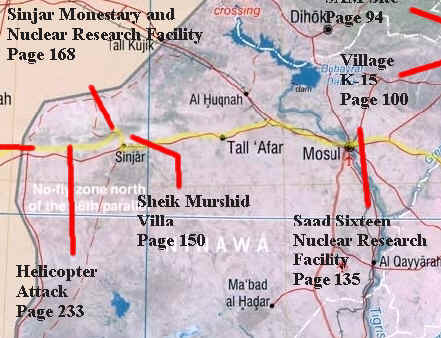 Map 3: City of Mosul and the town of Sinjar, the Sinjar Mountains and the way to Syria.
Click HERE for the Syrian Maps.


(click for a larger diagram of Facility Number Seven - on the right - and the waterfall crash site - on the left)