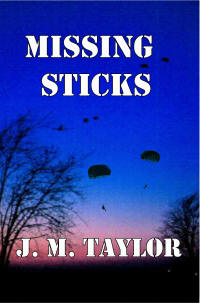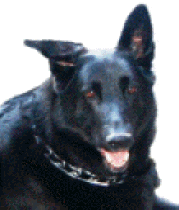 D-Day, 6 June, 1944 - Normandy - behind Utah Beach. Just after midnight the drop began. Come dawn, 18 C-47s and their paratroopers were missing. What could have the missing troopers accomplished if they had landed safely and engaged the enemy? MISSING STICKS tells one story.

MISSING STICKS WON THE EPIC Award for best Historical Fiction for 2010.

MISSING STICKS also was named the Military Writers Society of America's Book of the Month for June, 2009 and won Honorable Mention in the Florida Writers Association 2009 Royal Palm Literary Awards.

is now Available at Amazon in trade paperback and Kindle formats.

Click for more about Missing Sticks
---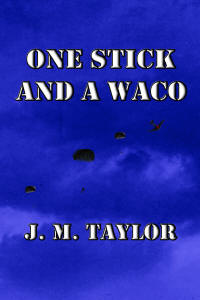 ONE STICK AND A WACO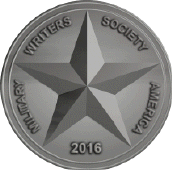 ONE STICK AND A WACO is also fiction, a historical novel set in time and place during Operation MARKET GARDEN with the Screaming Eagles of the 101st Airborne Division, the second novel in the "STICK" series. Like MISSING STICKS, ONE STICK and a WACO isn't about strategy or glory, just men and women in combat.
Lieutenant Alex Pfister fought in Normandy with the 101st Airborne and has been recruited by the OSS after his successful operation behind German lines in MISSING STICKS to parachute into Holland and recruit a new team, including scattered Screaming Eagles of the 101st Airborne Division and Max the German Shepherd. Together they attempt the rescue of a downed Redtail P-51 pilot, British and American bomber crewmen and an American medevac nurse trapped behind German lines. While the 101st Airborne Division, along with the 82nd and 1st British Airborne fight to hold the road to Arnhem, our band of survivors search for German V-2 mobile launchers and fight to liberate desperate concentration camp survivors while they all fight for their lives.
One Stick and a Waco was awarded a SILVER Medal in the 2016 Military Writers Society of America Awards Historical Fiction category.
---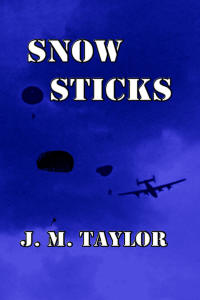 SNOW STICKS

Snow Sticks picks up our 101st Airborne Screaming Eagles troopers as they are fighting across Holland to "The Island" during Market Garden, to take a little break in France; take time to to enjoy the fruits of France, maybe sneak back to England for a short visit to a war bride.

Since the "STICK" series is based on historic events, we all know what is coming - the German attacks that result in the Battle of the Bulge and especially the fight around Bastogne to stop the German advance back to the Channel.

The strategic events, timeline and terrain are accurate, what is fiction are the people in SNOW STICKS. If you have been to a 101st Airborne Division reunion, you may have heard similar stories, but the characters and events in SNOW STICKS are entirely fictional. This is "only" a novel, full of characters conjured up out of Taylor's imagination, but, yes, inspired by the stories told around the hospitality tables at the 101st Airborne Division Association reunions. Except Taylor had to tone them down. Otherwise they would be too unbelievable.

No Generals strategizing or Cabinet discussions, no arguments between Patton and Montgomery, this is about the grunts, the point of the spear.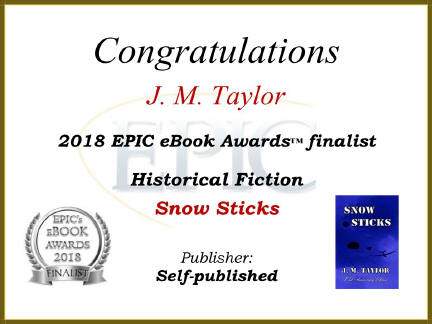 dition, is now Available at Amazon in trade paperback and Kindle formats
---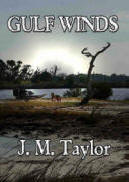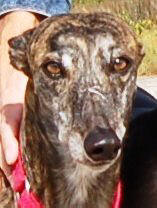 Award-Winning thriller GULF WINDS introduces Uly Grant, a recently returned veteran of the war in Iraq, who is searching for a bit of tranquility among the Florida mangroves and manatees.

Uly is tough, but a roadside bomb on the road to Baghdad killed his best friend and left him with a busted leg and Flash, a retired champion greyhound.

In Gulf Winds Grant has returned to his old home along the banks of the Homosassa River and his life as a fishing guide in the waters in and around the Chassahowitzka National Wildlife Refuge on the Florida Gulf coast where, as you might suspect, a woman leads him astray and conspiracies abound as he diddles terrorists bank accounts and siphons off their money.

Gulf Winds won First Place in the Mystery/Thriller (Unpublished) category of the Florida Writers Association 2007 Royal Palm Literary Awards Contest.

Available at Amazon.com in paper and Kindle formats.

Click for more about Flash the retired greyhound, Ozello, Homosassa and Chassahowitzka along the Florida Gulf coast, and the writing of Gulf Winds
---
Lost Key

is a significant revision of the award winning thriller Flash of Emerald, now out-of-print, originally published in 2004 by Hard Shell Word Factory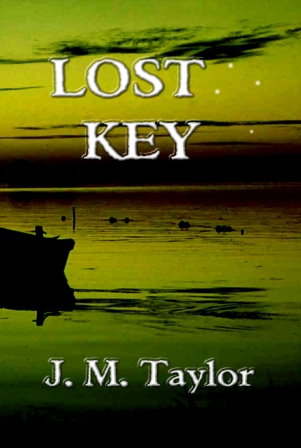 Lost Key

begins with Corporal Harry Parker dropped into Cuba to fight Castro with the ill-fated counter-revolutionaries, then takes a much more experienced and retired Army Colonel Harry Parker from his Washington DIA office to revisit the seamy side of Tampa's Ybor City, drawn into the middle of a drugs-for-arms transaction.

"...A small event, just a one kiloton blast at ground level on the Mall in front of the Space and Air Museum, would dig a crater two hundred feet in diameter and about sixty feet deep……..Not too bad. Now, put ground zero right here on MacDill and we could eliminate south Tampa, smooth off the contours around the bay. Get rid of all the big snakes down at the end of the runway...."

Not just guns, this time the stakes are higher - his family is in jeopardy, a nuclear weapon stolen by fanatical terrorists, the beginning of a wild ride across today's South Florida and the Florida Keys where romance with a member of the Conch Republic threatens to sidetrack his mission.

In a previous incarnation as

Flash of Emerald, the novel now known as Lost Key won the EPIC Best Thriller Award for 2004

Available at Amazon.com in paper and Kindle formats.

more about MacDill AFB, Ybor City, Cuba and Lost Key
---
A significant revision of the out-of-print thriller, Behind the Green Water, originally published in 2004 by Hard Shell Word Factory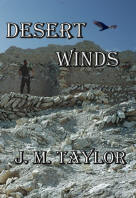 Devon sometimes wished he were back in the Carolina swamps puffing his grandpa's pipe instead of tromping the Iraqi deserts and mountains with the French woman. After the first Gulf War but before the full invasion of Iraq, US Army Major Nash Devon is sent into the Northern Iraq Sanctuary Zone on a search for Saddam's weapons of mass destruction. There he discovers a nuclear conspiracy that includes America's allies.

Do you think Saddam really had a nuclear capability before we invaded? Read what might have been in Desert Winds.

A thriller with roots in the first Gulf War, Desert Winds foretells the crisis between nuclear-capable nations of the Middle East and the conflicts that feed the fires of destruction. Desert Winds, although fictional, may help you understand the tensions and terror American and Allied forces failed to keep at bay. This novel was set before the 2003 coalition invasion of Iraq and the overthrow of Saddam's regime, but the tragedy of the country and, more importantly, of its peoples, is being played out again in 2014 with the persecution of the Yazidi, Jewish, Christian and Islamic religious minorities and sects. The devastation wrought by the Islamic State of Iraq and the Levant (ISIL) and the Islamic State of Iraq and Syria (ISIS) in what was once called the Northern Iraq Sanctuary Zone is heartbreaking around Irble (spelled Arble on many maps), Mosel and the Sinjar mountains as described in the novel. The locations are familiar to many of our service members who served across Iraq, and can be traced on the Iraq maps.

A New Special - The Image of Christ has been added to both the print and eBook editions at no additional charge - the story of the tablet and the mystery of Christ explained.

Desert Winds is available from Amazon.com in paper and Kindle editions.

For more about Iraq, Syria and the conflict between the Gulf Wars, and Desert Winds