THE AUTHOR
Taylor served with the 101st Airborne Division as a platoon leader and battalion commander. Airborne and air assault qualified, a scuba diver and trained as a system engineer, he designed military command and control systems in civilian life before he turned to writing military thrillers. Using his background in nuclear weapons and extensive travel in the Far and Middle East, Europe and across the States, he packs a ton of adventure into an action-filled page-turner. For more than you ever wanted to know about Taylor, click on the photo on the right.
(Photo is not current - taken in the Fall of 1965 while on a scenic tour of Southwest Asia as a member of the Screaming Eagle's 1st Brigade task force. Click HERE for a more photos from Vietnam.)
Read how Taylor got his start in writing at My Flight to Adventure.
Looking for a good thriller author? Romance author? Guess what - in most cases great thrillers are great romances, starting with Robert Louis Stevenson and Edgar Rice Burrows. See Taylor's reading list at Authors.
Want to get your weapons right in your next book - check out Writers Weapons.
---
ACTION AND ADVENTURE NOVELS
---
GULF WINDS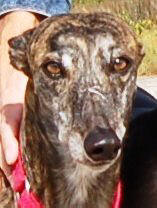 Award-Winning thriller GULF WINDS introduces Uly Grant, a recently returned veteran of the war in Iraq, who is searching for a bit of tranquility among the Florida mangroves and manatees.
Uly is tough, but a roadside bomb on the road to Baghdad killed his best friend and left him with a busted leg and Flash, a retired champion greyhound.
Gulf Winds won First Place in the Mystery/Thriller (Unpublished) category of the Florida Writers Association 2007 Royal Palm Literary Awards Contest.
In Gulf Winds Grant has returned to his old home along the banks of the Homosassa River and his life as a fishing guide in the waters in and around the Chassahowitzka National Wildlife Refuge on the Florida Gulf coast where, as you might suspect, a woman leads him astray and conspiracies abound as he diddles terrorists bank accounts and siphons off their money.
Click HERE for more about Flash the retired greyhound, research in Homosassa and Chassahowitzka along the Florida Gulf coast and HERE for a review of Gulf Winds.
Comments on GULF WINDS for the author? Click HERE.
---
D-Day - Normandy - behind Utah Beach. Just after midnight the drop began. Come dawn, 18 C-47s and their paratroopers were missing. What could have the missing troopers accomplished if they had landed safely and engaged the enemy? MISSING STICKS tells one story.
MISSING STICKS WON THE EPIC Award for best Historical Fiction for 2010.
MISSING STICKS also was named the Military Writers Society of America's Book of the Month for June, 2009 and won Honorable Mention in the Florida Writers Association 2009 Royal Palm Literary Awards.
Click HERE for the MWSA review of MISSING STICKS and HERE for more about the book.
Comments on MISSING STICKS for the author? Click HERE.
---
Lost Key is a significant revision of the award winning thriller Flash of Emerald, now out-of-print, originally published in 2004 by Hard Shell Word Factory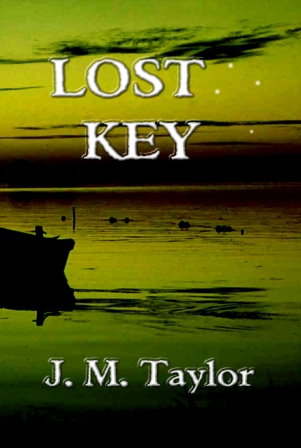 Lost Key
begins with Corporal Harry Parker dropped into Cuba to fight Castro with the ill-fated counter-revolutionaries, then takes a much more experienced and retired Army Colonel Harry Parker from his Washington DIA office to revisit the seamy side of Tampa's Ybor City, drawn into the middle of a drugs-for-arms transaction.
"...A small event, just a one kiloton blast at ground level on the Mall in front of the Space and Air Museum, would dig a crater two hundred feet in diameter and about sixty feet deep……..Not too bad. Now, put ground zero right here on MacDill and we could eliminate south Tampa, smooth off the contours around the bay. Get rid of all the big snakes down at the end of the runway...."
Not just guns, this time the stakes are higher - his family is in jeopardy, a nuclear weapon stolen by fanatical terrorists, the beginning of a wild ride across today's South Florida and the Florida Keys where romance with a member of the Conch Republic threatens to sidetrack his mission.
Click HERE for more about the book.
Comments on LOST KEY for the author? Click HERE.
---
A significant revision of the out-of-print thriller, Behind the Green Water, originally published in 2004 by Hard Shell Word Factory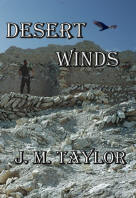 Devon sometimes wished he were back in the Carolina swamps puffing his grandpa's pipe instead of tromping the Iraqi deserts and mountains with the French woman. After the first Gulf War but before the full invasion of Iraq, US Army Major Nash Devon is sent into the Northern Iraq Sanctuary Zone on a search for Saddam's weapons of mass destruction. There he discovers a nuclear conspiracy that includes America's allies.
Do you think Saddam really had a nuclear capability before we invaded? Read what might have been in Desert Winds.
A thriller with roots in the first Gulf War, Desert Winds foretells the crisis between nuclear-capable nations of the Middle East and the conflicts that feed the fires of destruction. Desert Winds, although fictional, may help you understand the tensions and terror American and Allied forces are trying to keep at bay.
A New Special - The Image of Christ has been added to both the print and eBook editions at no additional charge - the story of the tablet and the mystery of Christ explained.
Click HERE for more about the book.
Comments on DESERT WINDS for the author? Click HERE.
Books are available in hard copy and for the Kindle from Amazon.com, as well as Barnes&Noble for the Nook, plus other eBook retailers for multiple formats.
---