Once upon a time a tiny silver kitten named Sheba came to live at our house. Sheba lived a terrible life tormented by an older calico, ironically named Angel, who chased little Sheba behind the refrigerator and around the house. Then one day Sheba grew up. Much to the surprise of everyone, especially the vet, and to the chagrin of Angel, little silver Sheba grew into an eighteen pound solid black tom cat re-named Rocky, while his nemesis remained a petite eight pounds after she ate a full meal.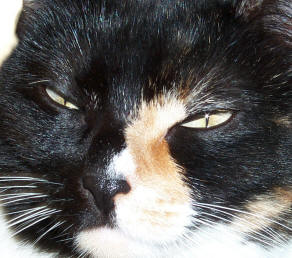 Rocky LOVED it. (isn't he just a little darling)
Angel, on the other hand, was a little put off by the turn of events. (see the devil glow in her eyes)
We all miss Angel - even the glow in her eyes - and Rocky, with his tricks and love.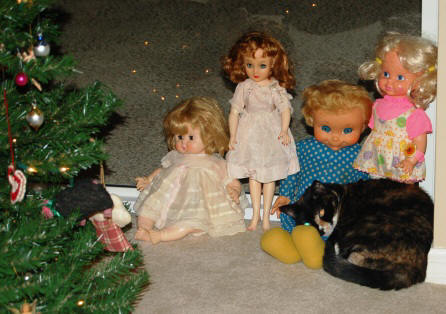 The newspaper photo below was taken in 2002. Since then Rocky and I both developed a tad more arthritis and put on a bit of weight. In his later years he asked that I lower the bars and let him take the hurdles at a more leisurely rate. Every evening after supper, if I got distracted he came to find me and insisted (loudly) on putting on his costume (his red bandana) and performing his grand show. Sadly, Rocky now performs for a greater audience.
Click the photo on the left for an evening performance!
Click on photo below for complete Tampa Tribune article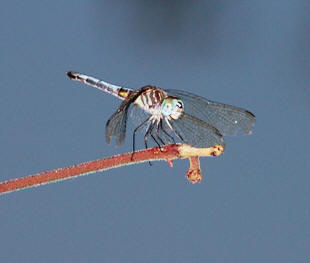 Our Backyard
Dragonflies, foxes, bluebirds, orchids and a continuing rainbow of flora and fauna grace our yard and our lives. Afternoon writing often gives way to coffee out back and a period of serious meditation and thought - what the dear wife calls daydreaming.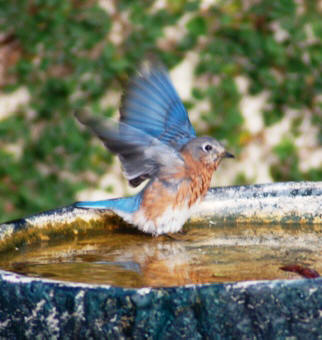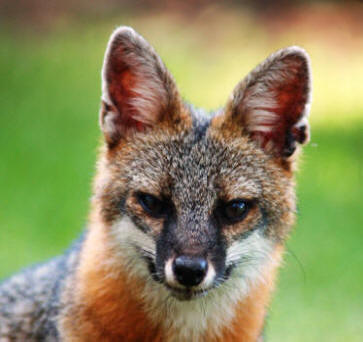 And yes, the wild fox came wandering through our Pasco County, Florida neighborhood as the Dear Wife basted chicken on the grill. The grey fox stopped and licked her chops, waiting for a handout. Sorry, but we only stray from our "don't feed the wildlife" rule to share water during the drought periods and cantaloupe seeds with our many squirrels.
I must admin the giraffe isn't native to our immediate yard, but lives not far down the street,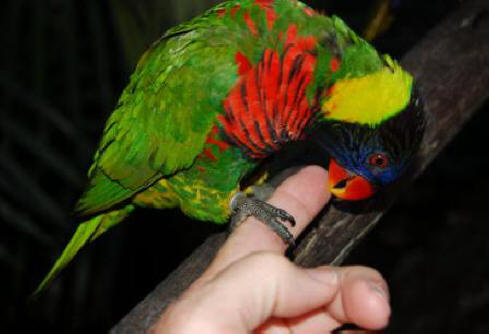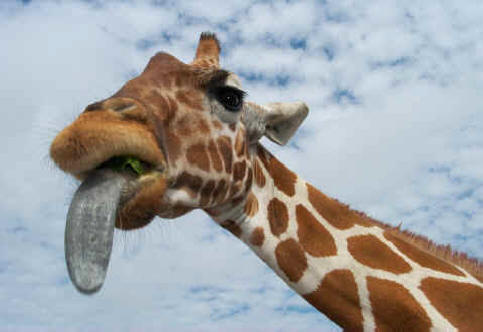 Meet one of our South Carolina Friends - a grey fox squirrel.